Live Harvester ants are awesome tunnelers. You will be amazed at the work these small critters can do. Buy some today for your Ant Farm ™ or Ant Habitat. We guarantee them and offer Free Shipping (U.S. Ants Only). Caution: Ants can sting. Adult supervision required.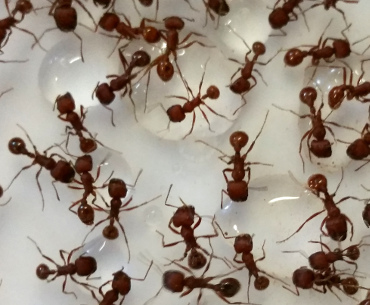 Horned Lizard Owners Click Here
Buy Live Harvester Ants
Note: Discounts are given on mulitple vials of ants. For example order 2 or more vials for $3.49 each, 10 or more vials at $3.29 each.
Note: Ants can only be shipped to the USA and Canada (except Oregon and Hawaii). If you live in Oregon or Hawaii or in a different country you will need to find ants another way. We hold off on shipping Ants to most of Canada during most of the winter. Also during extreme cold we may delay shipments to some states.
If you have an Ant Certificate (for a better price) which came with your Ant habitat, you can fill in the requested info and mail it in or fax it to us at: 1-435-635-9005 or email to: info@antsalive.com instead of ordering online.
Below are some accessories that may be useful for your ant study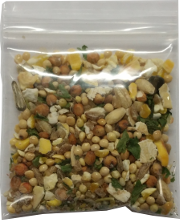 Ant Food Packet
A packet of dried foods for your ants. Feed them a small pinch of food twice a week. One packet is plenty for several supplies of ants.
Note: Gel ant habitats do not require feeding. The ants get their nutrition from the gel.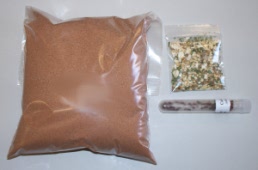 Ant Colony Rejuvenation Kit
Restock your ant habitat with this refill kit. Includes a Bag of Sand (large enough for most habitats), Ant Food, and a Fresh Supply of Harvester Ants. Everything you need to get your ant habitat running again.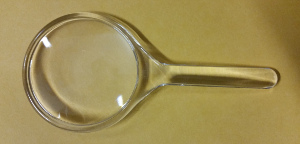 Magnifying Glass
If your Ant Habitat does not come with a Magnifying Glass, this one will help you study your ants up close. 4X

Water Dropper Pipet
A useful tool for putting water into the ant habitat.
Featured Items
AntWorks Gel Habitat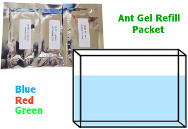 Ant Gel Refill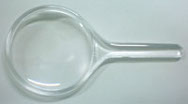 Magnifying Glass $2.99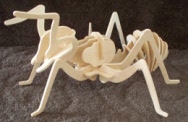 3D Ant Puzzle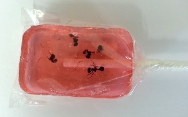 Edible Ant Suckers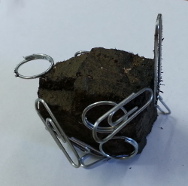 Naturally Magnetic Lodestone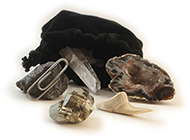 Rock Collector Set